About the Practice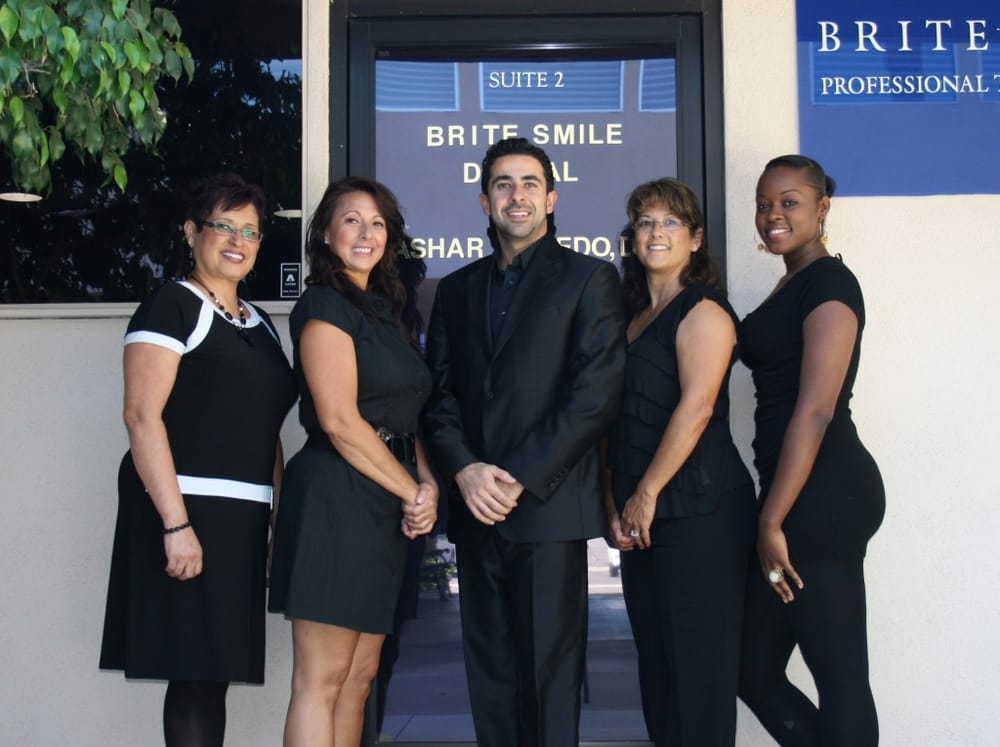 The goal of the dentists, dental hygienists, and support staff at Brite Smile Dental is to provide high-quality preventive, general, and cosmetic dentistry services to men, women, and adolescents living in and around San Diego, including the Sorrento Valley area.
At Brite Smile Dental, the team is passionate about providing personalized oral health care with a focus on cosmetics. Patients can access a variety of treatments to restore their smiles, including dental implants, fillings, crowns, bridges, and veneers. The team also offers laser dentistry, gingivoplasty, emergency dentistry, and treatment for wisdom teeth, as well as cutting-edge.
In addition to providing state-of-the-art treatment techniques, the team at Brite Smile Dental promises a warm, welcoming, and inviting atmosphere. Each dentist sets aside plenty of time to spend one-on-one time with each patient, listening to their unique questions, concerns, and desires for treatment. After an initial consultation, the team develops a treatment plan that aligns with each individual's health history and goals.
Our Services
Services we provide
We accept the following insurance providers
Our Address

6280 Jackson Dr. Ste 2,
San Diego, CA 92119

Phone

Office (619) 667-3330

Open Hours

Mon – 8:00 AM – 5:00 PM
Tue – 9:00 AM – 6:00 PM
Wed – 8:00 AM – 4:00 PM
Thu – 9:00 AM – 6:00 PM
Fri – 8:00 AM – 1:00 PM