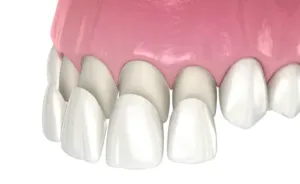 Dental veneers are custom-manufactured shells of composite resin or porcelain that your dentist affixes to the front of your natural teeth. Once placed, veneers improve the aesthetic appearance of your teeth, hiding stains and other noticeable imperfections such as spaces or teeth of different sizes.
If your teeth don't respond to teeth-whitening treatments or you aren't a candidate for other types of cosmetic dentistry, you might also benefit from veneers.
What types of issues can dental veneers correct?
Dental veneers are incredibly versatile and can address an array of oral imperfections including:
Gaps
Crooked teeth
Yellow teeth
Stained teeth
The team at Brite Smile Dentistry also uses veneers to treat cracked, chipped, or uneven teeth.
What is the process for getting dental veneers?
In most instances, getting dental veneers requires a series of two different appointments. At your initial consultation, your provider reviews your medical history and does an oral exam.
Next, your provider takes a series of panoramic X-rays of your teeth to detect any potential signs of infection. If everything looks good, they move forward with treatment.
To prepare your teeth for veneers, your Brite Smile Dental provider administers a local anesthetic. Then, they carefully remove a thin layer of enamel from your teeth, equal to the thickness of your veneers. Your dentist takes a series of impressions and sends them to a dental laboratory that manufactures your veneers.
A week or two later, you return to Brite Smile Dental. Your dentist applies a bonding cement to your teeth, places your veneers in proper alignment, and uses a special light beam to harden the cement.
Do I care for my veneers like my regular teeth?
To prevent stains and other damage, the team at Brite Smile Dental recommends brushing and flossing regularly and drinking water instead of beverages that stain, such as coffee and red wine. If you smoke cigarettes or use chewing tobacco, these habits can also stain or discolor your veneers.
To learn more about the amazing benefits of dental veneers, call or click to make an appointment at Brite Smile Dental today.
Book Your Appointment Now
Make Appointment or call (619) 667-3330